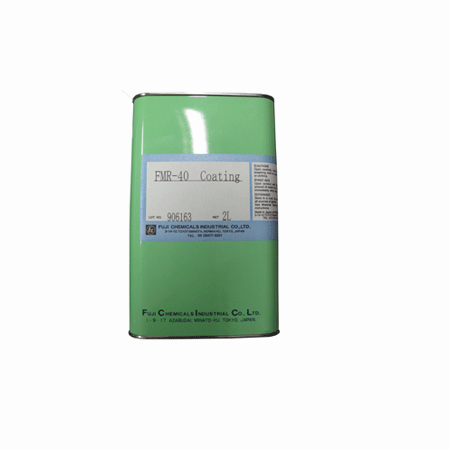 Pad plate making materials
Model No.︰
-
Brand Name︰
-
Country of Origin︰
China
Unit Price︰
-
Minimum Order︰
1 pc
Product Description
FUJI Coating: 184USD/2lit
Brefie

Photoresist FUJI original costumes in 2LIT the green cans, in order to slightly yellow transparent liquid clay, with a slight pungent odor. Easy to apply, easy to dry and exposure.

One kind of malysite sensitization Emulsion. Film will be formed after coating onto pad plate by turning coating machine. it is important Chemicals in the process of making pad plate.

Usage

Thickness pad plate;

Thin pad plate;

Metal Plate

Package

Paper

One can full of 2L ; Weight: 1.7kg;

One paper case full 12 cans , Weight:21kg.

Store

Sahde, cooling and wentilate place;

Expiration date: 2 Years

Parameter

Density:0.95;

Volumn:2L;

Sensitive vave length: 330-360NM

Advantage

Sensitive rapid, clear imaging, high leveling, the most widely used for domestic steel sensitive adhesive;

High flatness, easy to form a layer of uniform thickness graphic;

Photosensitive layer fineness, dot pretty smooth;

High sensitivity, high tolerance;

Developing rapid, high-quality text edges.

Usage

Sensitive adhesive can usually use that open cans, 250ml can with a part of the PP containers for sensitive adhesive, stir when used, drop a few drops on the steel surface by hand evenly rotating leveling;

Use rotation, dipping, spraying the coating can be done perfectly;

After drying the coating usually need to improve the photosensitive paste adhesion and corrosion resistance.

Reminding

Open carefully. use in a well-ventilated area. Avoid breathing mist or vapor, and contact with eyes, skin, or clothing, Upon contact with eyes or skin, flush with large amount of water for at least 15 minutes. if swallowed, immedialytely drink water to dilute, call a physician.
FUJI Developping: 48usd/2Lit
Description:
FUJI sensitive adhesive and supporting the use of a special enhancement of water, hydrogen peroxide as the main ingredient, is a colorless liquid with slightly pungent odor, usually in full bloom in the tin and black plastic containers. Flammable

Usage︰
After Exposuring , Use developping liquid to remove the exposured sensitive gule.
Use Method︰
Development of water usage, different operators have different habits:
1) Some operators, like the development of water into the developing tray, and then imaging plate into the developing trays;
2) Some operators, like using brush dipped into the developing water development;
3) Some operators tend to develop water dumped on the plate surface imaging.
Etching liquid:15usd/1Lit
Colorless transparent acidic fluid, usually in full bloom in the PP PE plastic bottle, is widely used in the corrosion of metal plates. Because of the metal plates and acid by-product of the reaction has some damage to the environment, with plenty of water when used as dilution. Do not directly into the sewage.
Configuration of domestic enterprises, water erosion, corrosion than the intensity of strong ferric chloride, so the network quality is not good. But the three green iron corrosion slow corrosion by hand, but not easy to control, so the more corrosive for the machine.
Usage︰
After developping for pad plate, use this liquid to etch. There are two area, one is coverred with emilsion exposured, the other is Nudity. Etch will make it to cave.
Technical Parameter︰
Density: 0.96g/m3;

PH Range: 3;

Package: 1 Lit;

Brush etching;

Time: 40 seconds
Production Advantage ︰
Etch for Carbon steel;

Protect the edge of drawing of plate when etching process;

Easily controlled when etching process;

Suitable for KC Emulsion and FUJI emulsion.
Use Method︰
Dipping some etching liquid with brush amd move the brush on the surface of pad plate. calculate the time when etching.
Caution︰
Avoiding contact with skin, or please wash with cleaning water.
Storage︰
Store in shady and ventilation place. Avoiding Combustion source and insolation.
Related Products